Voice-first tech has learned how to take its first steps. We need to be involved and teach it how to walk...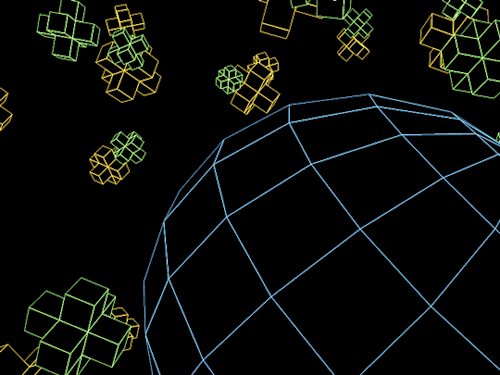 Technology has exploded over the last three years of the COVID-19 pandemic--Especially in the world of AI and voice-first. We've hit what you can call the proverbial "Big Bang" of synthesizing voice: Something's forming, but it's still a jumbled mess of matter and stardust. Voice-first tech may be in it's early stages, but after years of weaving together different ethics, activism and the beginnings of regulation, we're starting to see the tapestry of this industry come together. This tech is changing fast though. Everyone in the voiceover community needs to be informed and involved in order to make sure things evolve to include voice actors and producers,
Podcasts
Check out this awesome writeup from Ron Jaworski at Trinity Audio called The top audio and voice-first industry podcasts, with breakdowns of what kind of information you'll get from the content and why you should tune in.
The Marketing AI Show with Paul Roetzer, Veritone's Adventures in AI and MIT's In Machines We Trust are some personal faves of Team Lotas.
News
H.R.2395 - DEEP FAKES Accountability Act
H.R.2395 aims to regulate deep fakes through watermarking and disclosure requirements. It also establishes civil penalties and permits individuals to bring civil actions for damages. You can see the full bill at congress.gov.
Contract Templates and Guidelines
Equity's Guidance on AI work
Equity is working on an awareness campaign urging talents to check their contracts and be vigilant when it comes to taking AI work. An article with their most common red flags can be found here, and a PDF of Equity's campaign demands is also available.
OVN's Guidelines for Ethical Voice Experiences
Open Voice Network's white paper outlines a framework for creating ethical practices for interacting with voice technology. OVN's guide talks about how to optimize the benefits of voice experiences and reduce their potential harms. The full white paper is available here.
Beyond Words Contract Template
If you're looking to synthesize your own voice, Beyond Words has a template you can use as a reference for writing up your own AI contract with a company looking to synthesize your voice.
Voice Services Agreement Template (VSAT) Beyond Words
.pdf
Download PDF • 309KB
Groups and Organizations
Of course, you've got to make sure you're up-to-date on who's working on what in the voice-first industry. You can check out this list of trusted sources for AI news, activism, media and more and see the different ways companies, producers and talents are getting involved.




SAM UFRET - PRODUCER / DIRECTOR / ENGINEER - Sam records & directs sessions + sends the industry's best casting notices... READ MORE >>